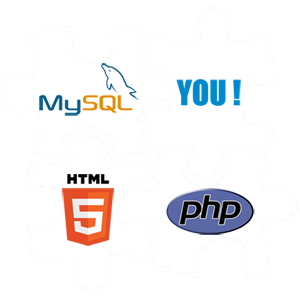 eCommerce Website Design
Get the power of an eCommerce Website Design application for full control over your Online Shopping Site. Manage products, sales, customers and much more.
eCommerce Website Design
I can provide an extensive eCommerce website design solution to help you setup your Online Shopping Site easily. Also, using the power of an eCommerce website you have full control over your website shop front and back office.  As a result, this is great for generating sales reports, adding products, special offers, and a whole range of other features for your online shopping site. You can do all this when you login to your content management system (CMS).
The eCommerce site I provide is based on WordPress content management system. This also uses the WooCommerce plugin. Each solution is individually tailored so as to fit your business requirements and fully integrated with either Paypal or Realex. This provides the tightest payment security and above all, piece of mind.
Improve your online business by analysing your sales data through the use of reports, identify revenue generating products, possible niche areas and more.
An eCommerce website design package includes the following features:
An exclusively designed and tailored website.
Create as many pages and product pages as you like.
Add Products, Categories, Offers etc. on the fly.
Generate Reports and see what products are selling the best.
Integrate your shopping site easily with Realex or Paypal credit card systems.
Optimised site content for search engine optimisation.
Data is backed up regularly, giving you piece of mind.
I can help with your website and domain name hosting.
Setting up a mailing list is a great way to advertise to your customers.
Talk to Me
For a free quote, help with a project, or just some good advice, give me a call or send a message below…